2021-2022 Coupe Suisse & Coupe FSR
Le premier tour de la Coupe Suisse et de la Coupe FSR aura lieu les 27 et 28 novembre.
Le 2ème tour aura lieu les 19-20 mars 2022
Un 3ème tour pour la Coupe FSR aura également lieu les 7-8 mai.
Les demi-finales des deux Coupes auront lieu les 28 et 29 mai.
Et les finales auront lieu le 25 juin.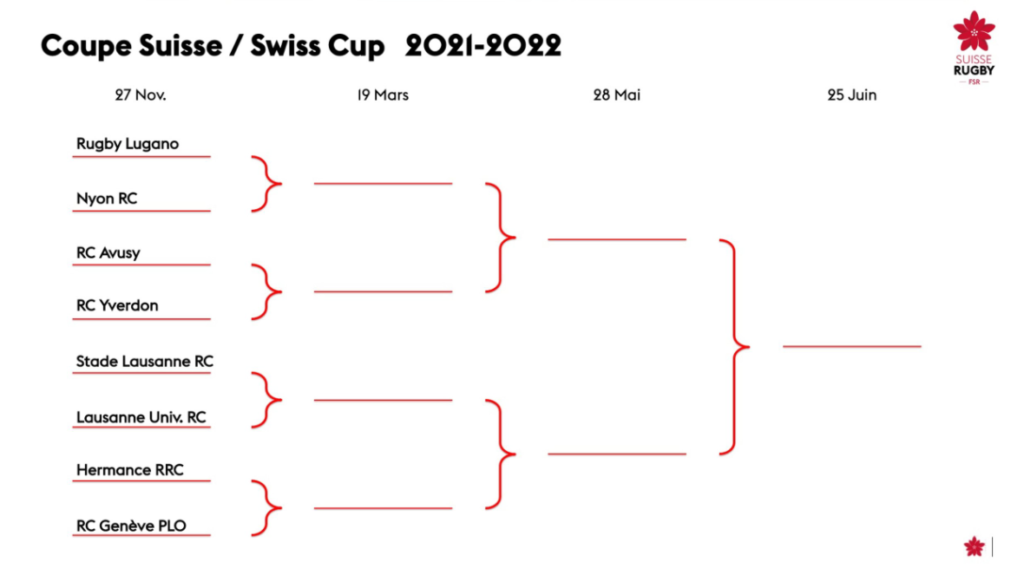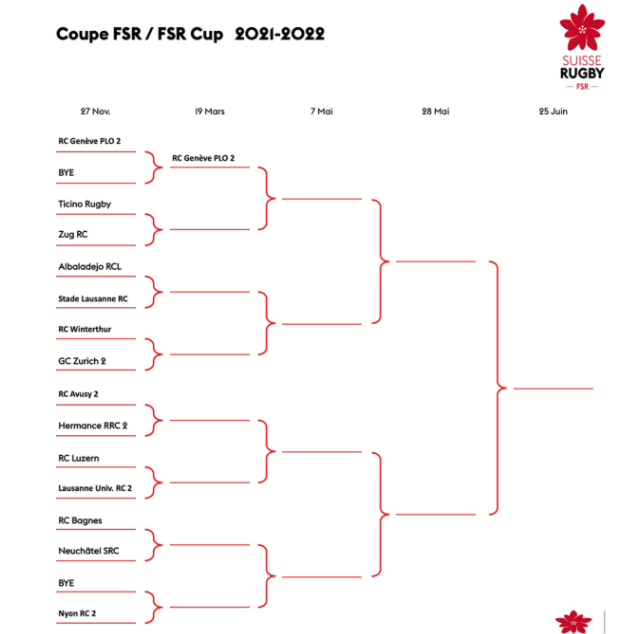 Nyon Rugby Club's games and championships are organised by the FSR. The FSR (Fédération Suisse de Rugby) is the Governing Body of Rugby in Switzerland.
Its mission is to organize, govern, and develop the sport of rugby in Switzerland.